About The Chainsaw Bloke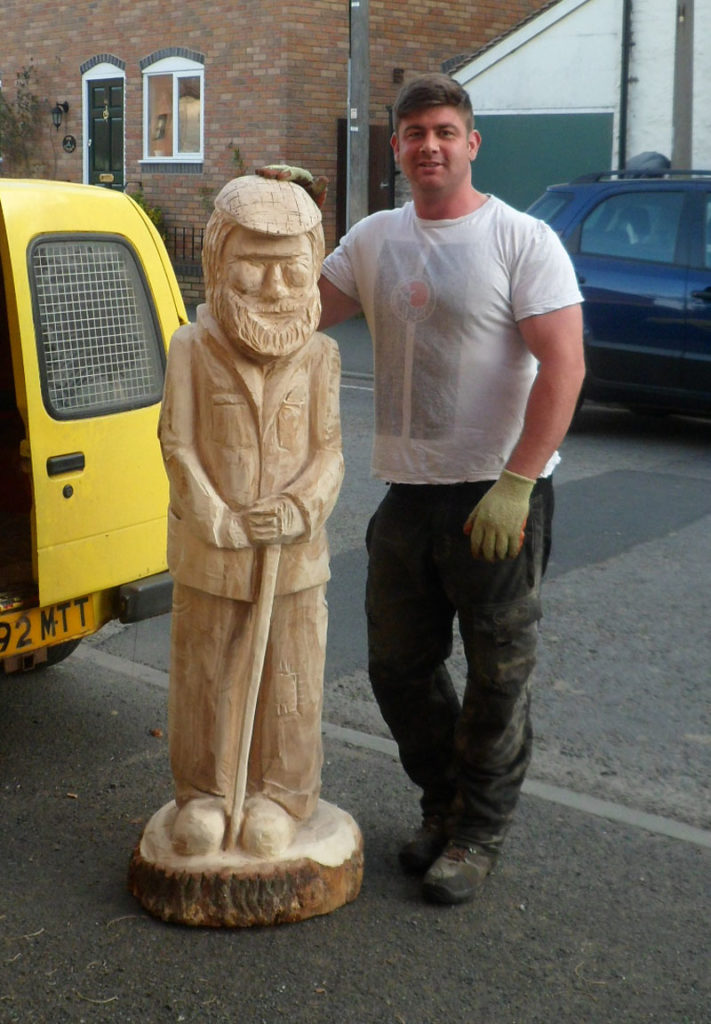 My name is Joffrey Watson, The Chainsaw Bloke. From the age of seventeen I started as an apprentice tree surgeon after I left school where I soon developed an interest in artistic sculptures.
Hailing from an artistic background with my mother being a royal academy graduate I soon began carving basic stools, mushrooms and wildlife sculptures as I honed my skills.
Soon people began to take note of my artwork and started to request bespoke wooden sculptures for their enjoyment. So much so I have been able to make it a full time profession.
I have been asked to do demonstrations of chainsaw carving at trade shows and at schools while I have also been featured on the TV showcasing the work I do.