From initial consultation to final creation, every project is unique. This is my creative process.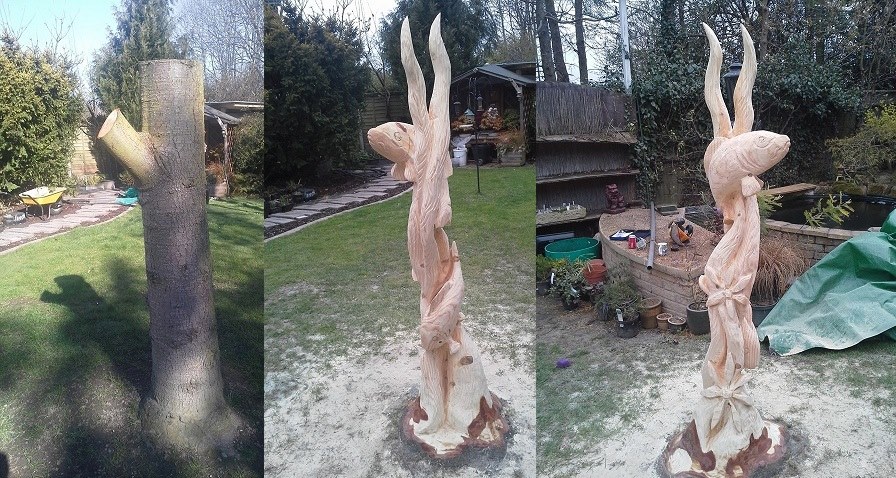 ---
1. Consultation
Every project needs an initial discussion and visual inspection of the subject. I provide feedback and suggestions based on my experience and artistic thinking.
---
2. Drawn Design
While I can envision the intended outcome, I like to drawn my ideas on paper for a visual guide.
---
3. Carving
Using my various chainsaws and array of wood working tools, I will carve the project on site over a number of sessions.
---
4. Handover
Upon completion I love the look on a customers face when they see their bespoke art work!
---